Technical Services
Need help setting up your digital network? Work with our Technical Team to establish your digital signage game plan.


Digital

Pilot

Programs
Interested in taking our software on a test drive? Get to know ClockNine's digital capabilities with a hands on experience. It's easy to do and commitment free. We'll send you a ClockNine media player and set you up with a 30 day license so you can see first hand how our system can change how you do business.
Learn more about ClockNine Digital Pilot Programs.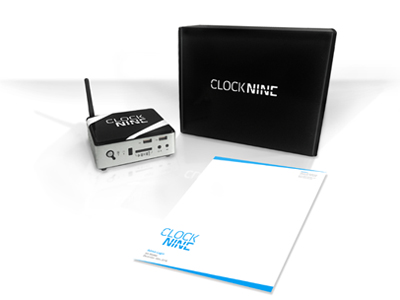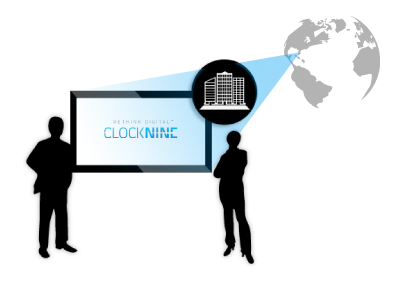 Installation
Services
ClockNine has you covered with installation. With partners all across the globe, ClockNine teams up to assist with visual placement of your screens. Our experts will guide you in understanding traffic zones, walking patterns and average CVD average (consumer visit duration). We utilize advanced visual attention technology in every installation we do.
Maximize sales performance with ClockNine installation.

Tech
Scout
Optimize your digital experience by letting our experts guide you on screen sizing and placement. These initial decisions are important to the success of your digital project. Let us help you plan for the future with a complementary tech scout. We can help you envision your installation before you pull the trigger on your next project.

AB
Analysis
Every wonder what the effects of your content are? We Rethink Digital® by helping you run your own A/B test. Our team has years of experience measuring real data in in-store environments. Work with our experts match monthly sales data to your content playlist to give you an in-depth view on your contents effects.
Our creative team will lead you in architecting strategically driven designs that are visually optimized. Choose the A/B Analysis starter package that is right for you!
Single
2 Pieces of Content
FREE Visual Analysis
POS Data Study
Quarterly Reports
Triple
6 Pieces of Content
FREE Visual Analysis
POS Data Study
Quarterly Reports
Deluxe
10 Pieces of Content
FREE Visual Analysis
POS Data Study
Quarterly Reports

Visual Attention
Technology
According to AC Nielsen Research Company, the average U.S. consumers is exposed to 1,600 different types of advertising messages on a daily basis. At ClockNine we understand that establishing a connection with your consumer is vital. That's why we utilize state-of-the-art visual attention technology to maximize message visibility. ClockNine is one of the first digital agencies to professionally apply this advanced technology to their work. This service is complimentary with every piece of content we create.
Blending human vision science with sophisticated design can drive sales and will improve your marketing efforts. Work with our experts to set and achieve visual goals. Together we will create more visually stimulating and attention grabbing content. Rethink Digital® by infusing your marketing with science today.